Is Thai Black Rice The New Super Grain?
Thai riceberry or black rice is the new super grain that comes with amazing benefits, from power antioxidants to its anti-inflammatory agents. It is also gluten-free and non-GMO, earning it a popularity as the newest super grain.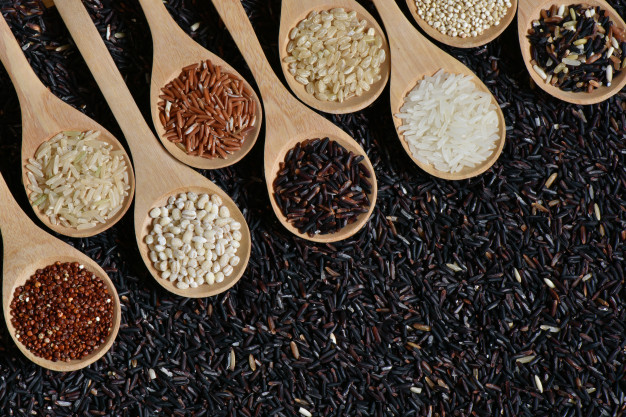 One of the anti-inflammatory agents present in riceberry is omega-3 fatty acids – powerful and essential health-promoting compound to help lower the risks of heart disease, cancer, diabetes and Alzheimer's. In addition to omega-3 fatty acids, riceberry is also rich in antioxidants.
The black rice is rich in vitamin E, folic acid, beta-carotene, zinc, and Gama Oryzanol.  Being rich in bran oil and high fiber, eating riceberry helps digestion and even slows down aging effects. Before going deeper to riceberry's benefit, a quick background to this functional food is in order.
What is Riceberry?
Riceberry is Thailand's prominent rice gain slowly penetrating the North American market. Some of you might not know about Thailand's title as "The Rice Bowl of Asia". With that, you can already guess the importance of rice to the Thai people.
Rice is their national staple, the roof of their life and their number one export product. In Thailand, there are over three thousand varieties of rice existing.  Out of these varieties, the most popular is the Jasmine rice or Thai Hom Mali.
Riceberry is one of the popular rice varieties in Thailand, a cross of two renowned rice strains in the country. Developed by Kasetsart University Rice Science Center, riceberry came to be with the scientists aiming to develop a rice grain with boosted nutritional values, taste and fragrance.
To accomplish their goal of a new breed of rice, the scientists cross-pollinated Thai Jai Hom Nin, non-glutinous black rice and Thai Khao Dawk Mali 105, the fragrant Jasmine rice. It resulted to riceberry – tasty, soft-textured and fragrant rice grain rich in lipid soluble antioxidants, minerals and anthocyanin.
Riceberry Benefits
You knew already that there are amazing benefits to riceberry. What other benefits does eating black rice offer you? Check out below.
Source of Carbs
Riceberry is a healthy source of carbohydrates. Compared to white rice and brown rice, black rice offers better micronutrient content. It doesn't have cholesterol, no saturated fat and has only 1 gram of sugar.
Rich in Antioxidants
Black rice is a great source of antioxidants. After comparing with twelve different rice varieties, studies show black rice to have six times higher antioxidant content than with white rice or brown rice.
Fights Inflammation
Inflammation is a bodily response against foreign bacteria and viruses. It's healthy, but sometimes it gets out of control and that's not a good thing. Eating black rice can counter this kind of inflammation.
Helps Manage Weight
Another excellent benefit of riceberry is helping you reach or manage your weight, ensuring you are in the healthy scale. Studies show people eating black rice enjoy greater reduction in weight.
These shows plenty of reasons why you should shift to riceberry as your staple food or at least an alternative to the kind of rice you're eating. With black rice, you can enjoy wide array of health benefits better than the other super grain, brown rice and even better than the common white rice.